Sam Buckman - Isolation Special Player Profile #9 - National Champion - 2019 Spikeball Roundnet College Nationals
7/9/20 - Interview By: Tom Witt 
Contact: Instagram: @roundnetprotraining & @tomtoowitty_sports_blog
Check out the links for more roundnet related blogs!
Roundnet Season Break
Just like the rest of you, I've been lounging around watching roundnet highlight videos and hitting serves against my bedroom wall.
So, I was thinking it would be cool to write an article to show others what some roundnet players around the nation, and world, are doing during this downtime! 
Read More About Sam Buckman Below!
A few of Sam Buckman's notable career stats:
NATIONAL CHAMPION!

2019 Spikeball Roundnet Association College Nationals - Team 'Musty' - Partner Jacob Payer

1st place

in the premier division at 2019 SRA West Region - Salt Lake City, Utah Tour Stop - Team 'Three Crowns' - Partner Warren Foote

Ranked 10th

in March 2020 SRA power rankings - Team 'Infinite' - Partner Jacob Payer
Read BELOW about his partner and buddy, Jacob Payer, in the FIRST edition of the 'Isolation Special' Series!
What Are You Doing During the Roundnet Season Break?
Roundnet Training:
For training, Sam has been working on adding speed to his serves. 
Sam listed a few of the ways he his training to add speed to his serve, "To add serve speed, I'm currently working on two things: using my lower body more and shortening my toss."

Sam mentions how he thinks a shorter toss will make his serve 'faster' and more difficult to return, "A shorter toss will give defenders less time to react to my fakes." 
He has also been watching film of teams that he admires. 
VIDEO:

 Spikeball College Nationals 2019 - Finals - MUSTY (Cal Poly) vs. Ineffable (UGA)



Non Roundnet Related:
Sam is a student Cal Poly San Luis Obispo, along the central coast of California! He is majoring in architectural engineering, and will be graduating summer 2021!

In regards to his workouts - Sam says, "I've been simply working out! Not doing much cardio, but working on strength training."
What Are You Doing For Yourself During Downtime From Roundnet Gatherings?
Sam is a BIG disc golfer!

He played baseball and basketball growing up, and played four years of high school basketball!
(Is that Steve Nash?!?) 
Sam mentions of his 'quarantine' activities, "I am practicing a lot of disc golf. Because most courses are closed near me, this means I usually have to just go to a nearby field and throw until I'm satisfied."

Now that's a LOVE for the game!
All that disc golf practice isn't just for fun though - Sam thinks it may translate to his roundnet training, as well, stating - 
"I like to think that this sort of training actually translates well to roundnet because I am activating many muscle groups to generate maximum power."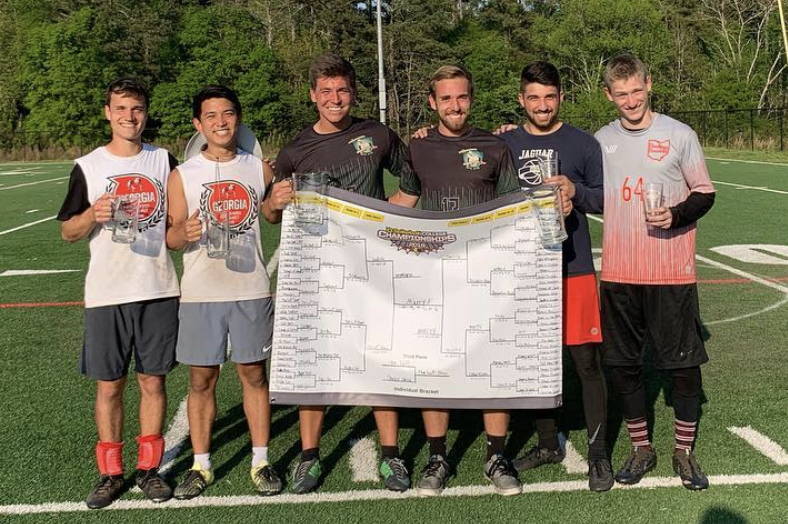 Advice for Others During This 'Free-Time' to Help Improve at Roundnet?
Sam's Training Tips:
Sam says, "I recommend working on strengthening your body!"

He mentions how he feels adding strength has helped his roundnet game, "One of the biggest differences I've noticed between the very top level players of roundnet and those aspiring to reach that level is physical fitness."
Being aware of your body, and what it needs, is very important in optimal training and competition.
Article Link -  Roundnet World -'Tournament Prep Like a Pro'
Sam mentions an area he noticed where he needs to improve and made a plan to work on it, "Something I want to work on once my ankle heels is quickness. Having a quick first reactionary step in roundnet is essential to success at the top level and something I've been lacking."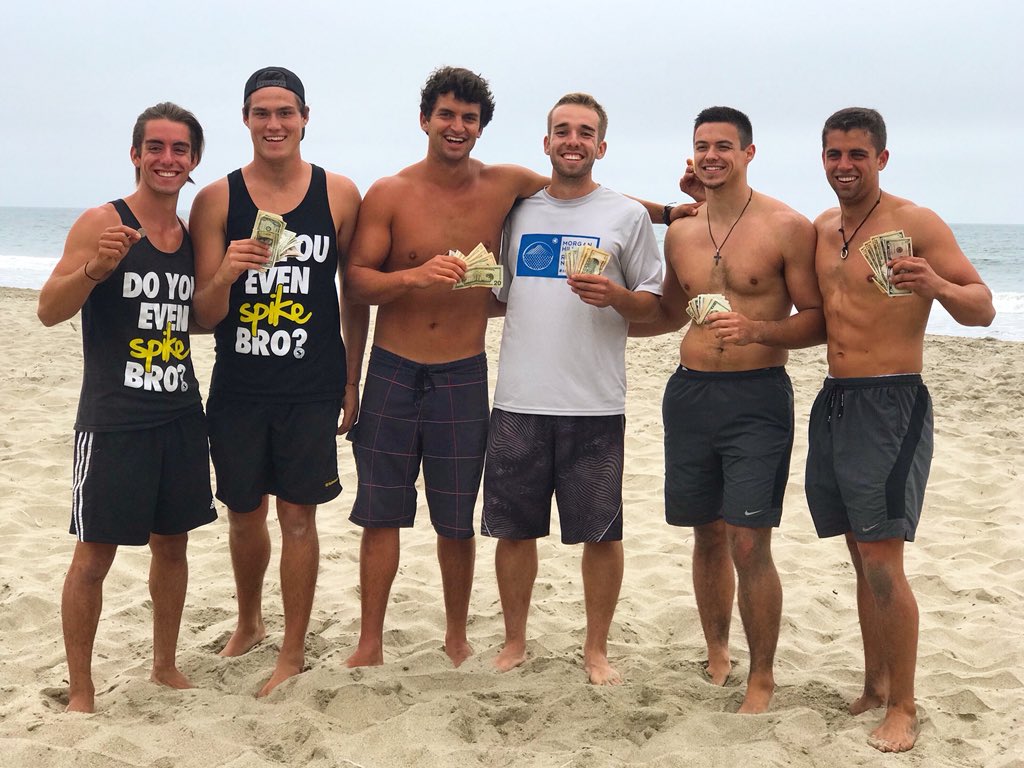 You Can Play In A Tourney With ANYONE - Who Would It Be?
Chris Ruder.
Simply put, I'm super thankful for all he's done for the growth of the sport and I think it would be super fun to get to know him better.
What Are You Missing Most Not Going To Tournaments/Pickup/Practice?
I'm definitely missing seeing old friends and the competition.

Us too Sam... us too.
VIDEO:

 Three Crowns vs Spikers Synonymous - Finals Game 2 - Salt Lake City Spikeball Tour Stop 2019
That's Sam Buckman - NATIONAL CHAMPION - 2019 SRA College Nationals! 
Thank you, Sam!

Thanks for reading, everyone!
Spike on!
- Tom Witt  
Check the links for more roundnet related blogs!
LET'S CONNECT! - Instagram: @roundnetprotraining & @tomtoowitty_sports_blog
VIDEO: Game 1 & 2 - 2019 Spikeball Roundnet College Nationals - Musty (Cal Poly Slo) vs. Ineffable (Univ. of Georgia)